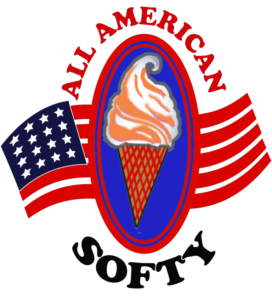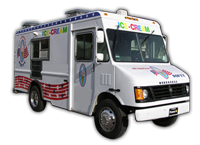 Full Service Catering
Ice Cream, BBQs, Coffee Bars and More!
(818) 881-8890
Call Our Catering Specialists Anytime!
IMPORTANT INFORMATION
1.  We are inspected like restaurants
2. We don't use multi-use silverware and plateware
3. We are open air, so you aren't breathing recirculated air (a/c units)
4. We're f*king awesome
5. And unlike big chains, we have only a few staff members not 20-100 so it limits your exposure
Limited Menu
Guests have a choice of: Regular Cones, Regular Cups, Sundaes, Root Beer Floats & Shaved Ice
1 Hour | 50 Items $300**
2 Hours | 100 Items $450**
$3.50 per item after 50/100 items
**the above-listed price
includes
$125 Service fee
Full Menu
Includes everything on the limited menu PLUS our more expensive items like: Shakes, Malts, Waffle Cones and Cups, Banana Splits, Blast, Specialty Coffees, and Pretzels
1 Hour | 50 Items $362.50**
2 Hours | 100 Items $575**
$4.75 per item after 50/100 items
**the above-listed price includes $125 Service fee
BBQ Parties
BBQ'S OR SPECIAL REQUESTS
From Hamburgers and Hots Dogs to TRI-TIPS and Lobster Tails: We can customize a menu just for your needs and budget. Contact us either by phone or email  to discuss your event.
We will beat any of our
competitors'
prices!!
Car Dealerships
and Store Openings
Ice Cream cones/cups with one topping
Summer Season (April thru October)
1 Day – $800  / 2 Days – $700 a day
Winter Season (November thru March)
1 Day $700 / 2 Days $600 a day
On the lot 6 Hours or up to 300 servings
($3. ea additional item over 300)
PRIVATE PARTIES + MOVIE SETS + BIRTHDAY PARTIES + FUND RAISERS + MORE
Additional Info
**the above-listed price includes $125 service fee
Our Policy Regarding Additional Hours at time of event:
Every additional half hour will be charged for 25 items.
HOT DOGS AND NACHOS can be added – choice of sizes ($3.50 or $4.75 per item) with 25 item minimum.
Kiosk serves hand scooped Ice Cream only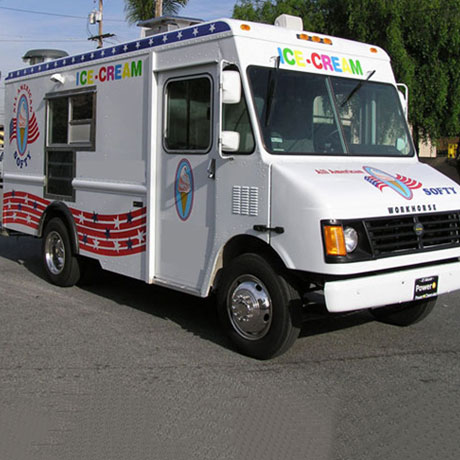 Ice Cream Truck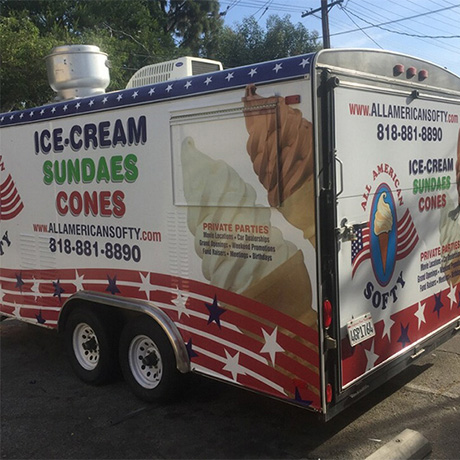 Trailer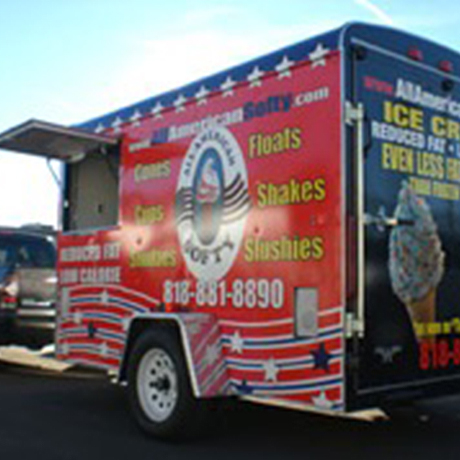 Trailer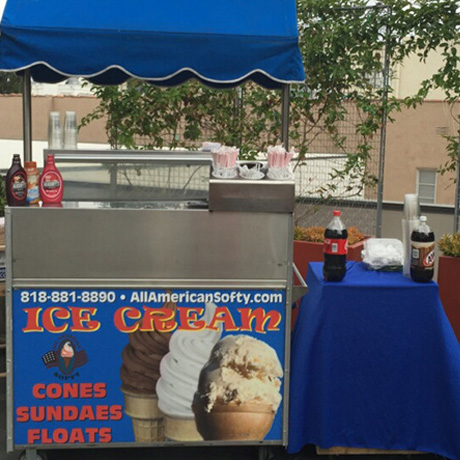 Kiosk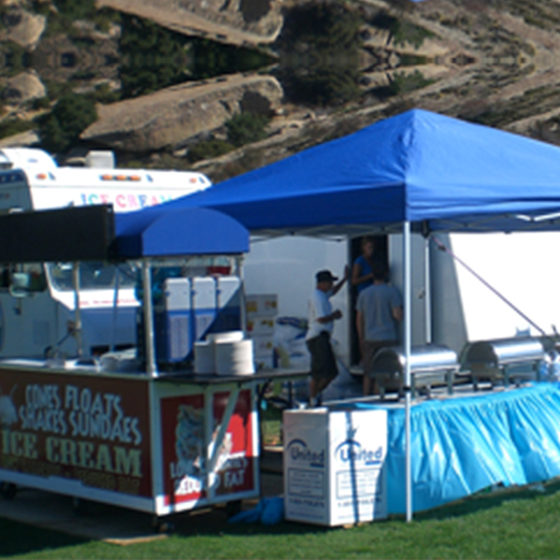 Catering
HAVE QUESTIONS? – CALL US FOR MORE INFORMATION: (818) 881-8890
SAFETY & INSURANCE: WE MAINTAIN FULL INSURANCE AND ALL CITY, STATE, AND LOCAL PERMITS.
WE WILL PRICE MATCH ANY COMPETITORS OFFER!!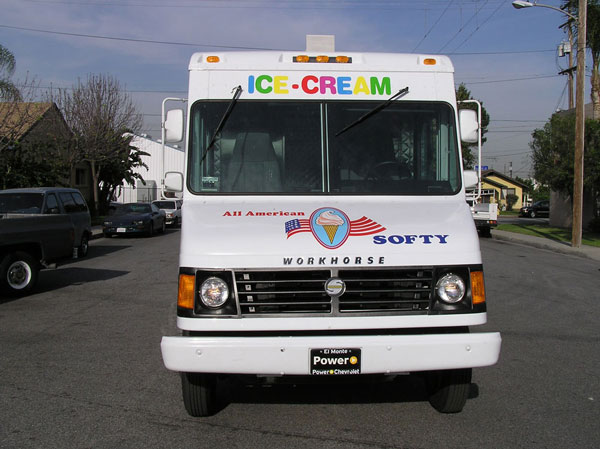 About Us
We offer full service Ice Cream Catering plus much more! All American Softy has been in business since 2005 when we brought the New York style soft serve ice cream truck west to California. Since then we have expanded from offering Soft Serve on our trucks to include Full Service Catering,
Hard and soft Ice Cream, custom Coffee Bars, and more. We cater Great BBQ's – from backyard service to 5,000 guests, we can handle your party. We have been successfully catering parties and selling at conventions and trade shows as well as Auto Dealerships and Grand Openings.
Need something special for an OFFICE PARTY, a SCHOOL FUNCTION a TEAM PARTY … well you get the idea. A PRIVATE HALL or an OPEN FIELD … we'll make your event a FOODIE success.With AllAmericanSofty's trucks, stand alone trailers, push carts and kiosks; we can provide exactly the service you want for your event. We enjoy making our customers smile and hope to be catering your next special event!
Contact Us
If you have any questions!
We look forward to serving you!
Subscribe
To receive our latest promotions!
Get great party ideas and deals!